Using Venues4Hire to search for the perfect Venue!
Venues for hire is a searchable Venue Directory of over 30,000 Venues for hire in the UK. It is we believe the largest Venue listing site in the UK, listing all types of Venues from Village Halls to Castles.
Use our search facilities to view all of the Venues available for hire that could be suitable for your needs within your search area. Verified Venues have indicated their suitability for a wide variety of event types from Business Meetings to Weddings, Dance Classes to Stage Shows, Product Launches to WI Meetings. All listed in one easy to use online directory.
Please remember to tell a venue that you found them through venues4hire.org.
Controlling costs for Venues
Have you checked if you could save money on your Energy bills recently - most Venues can!!
Venues4Hire.org is the largest UK Venue listing site with over 30,000 currently listed, we aim to provide these businesses the best possible value in the offers we promote.
Venues4Hire.org have selected Love Energy to partner with to offer an Energy price comparison and switching service.
Their state-of-the art comparison engine is very quick and easy to use requiring the minimal amount of information to be input, they compare over 150 business energy tariffs and cover the whole of the UK.
For More Info
Most recently added/updated
Events and Special Offers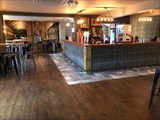 Smaller parties/gatherings
Verona Kitchen & Bar
England
If you are looking for a small bespoke party in a sectioned of part of our venue we should be able to facilitate FOC on the basis that a buffet meal is opted for. Contact us now for further information.
Register to add your Venue
Do you offer your hall or venue for hire by the public?
Advertise your hall or venue for free on venues4hire.org
Registration takes a few minutes and allows you to tell the world about your venue and the facilities you have to offer. Add photos to show prospective users how you venue looks.
Register now
Upgrade today to promote your Christmas Offers
Christmas is coming - Upgrade today to promote your Christmas offers and events.
Upgraded Venues can promote their offers and events and these will appear on our homepage and on every search results page, being seen by over 30,000 visitors every month.
Our upgrades allow you to increase the visibility of your Venue within our website and to promote your Venues special offers and events. You also get the chance to place a number of adverts (maybe on behalf of any preferred suppliers you have and keep any income you can raise) thereby offsetting the cost of the upgrade and maybe even making a profit.
To see an example of both a Highlighted Venue and a Featured Venue please Click Here
There are two levels of upgrade available and the features of each are listed below - The number of Highlighted upgrades will be limited to about 3 per county with a few more in the major cities..
To upgrade your venue's listing please select one of the options below, this will turn on access to allow you to make use of the extra features. We will send you an invoice for payment after you have upgraded. We do not collect your payment details and you will always be asked if you wish to renew the upgrade after each year.:
Do you supply Venues or Event Planners?
Venues for hire currently has over 29,000 venues listed.
If you supply goods or services to Venues or Event Planners we would love to hear from you.
Are you an entertainer, do you supply insurance products, consumables, catering or another service? Tell us about your business and get a free local advert.
Join the venues4hire revolution today.
Register Now