Venues for hire near Kings Park Hotel
1 to 10 of 30 nearby venues.
Glasgow, Scotland (0.6 miles)
Rutherglen Town Hall was originally constructed in 1862 and following a £12.5m refurbishment this grade A listed site reopened in 2005 and is now a vital part of the community. Following its highly...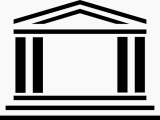 Rutherglen, South Lanarkshire (0.6 miles)
Our flexible multi-use spaces are suitable for a wide range of events, groups and activities. Available at competitive rates, you are sure to find a space to suit your needs. THE LEARNING ZONE...