Venues for hire near Uckfield Community Technology College
1 to 10 of 30 nearby venues.
Uckfield, East Sussex (0.4 miles)
The Station is a lively town local that offers a fantastic selection of traditional pub food and drink at great value for money. With our friendly and welcoming atmosphere, why not book your party or...
Uckfield, East Sussex (0.4 miles)
The Civic Centre is home to Uckfield Town Council, Luxfords Restaurant, seven function rooms of various sizes available to hire and the Weald Hall where several events are held each year. The Civic...
Uckfield, Sussex (0.5 miles)
The 4th Uckfield Scout Hall has large a main hall for daytime presentations, social functions or children's parties. It is not for hire for evening events. It also boasts a big kitchen, an...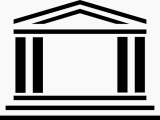 Uckfield, England (0.5 miles)
Variety of room sizes available all with normal services. Situated near the centre of Uckfield. Nearby free parking but none on the premises.