Venues for hire near Shepherd Neame Brewery
1 to 10 of 30 nearby venues.
Faversham, Kent
The Shepherd Neame Brewery at Faversham makes a unique venue for your wedding. Our planning is meticulous and we will help make your special day truly memorable for you and your guests. Our...
Faversham, Kent (0.2 miles)
Weddings Step across this elegant Victorian threshold. This heritage building was once the heart of high society in Faversham. It has now been restored by the Alexander Centre Trust to its former...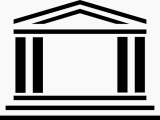 Faversham, England (0.4 miles)
Subud House Faversham is owned by Subud Britain. It is available for public hire subject to availability when not in use by the local Subud Group. ​The property contains two halls (each 30 sq m) on...
Leysdown-on-Sea, Kent (2.6 miles)
At the award winning Ferry House Inn we offer bespoke weddings in our family run venue to suit each couples personal requirements. We have 4* accommodation on site, and 4* cottages next door. We...