Venues for hire near Baldock Arts & Heritage Centre
1 to 10 of 30 nearby venues.
Baldock Arts & Heritage Centre, Old Town Hall, Baldock, Hertfordshire, SG7 6AX
The Arts and Heritage Centre showcases professional arts and drama as well as local amateur talent, including young bands, theatre groups, and concerts. It also is a fantastic space to hire,...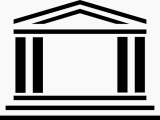 31Hitchin Street, Hitchin Street, Baldock, England, SG7 6AQ (0.1 miles)
Wine bar
Radwell Village Hall, Radwell Lane, Radwell, England, SG7 5EP (1.4 miles)
A newly refurbished and beautiful Village hall, that can be hired for private functions.
179, Pixmore Way, Letchworth Garden City, Hertfordshire, SG6 1QT (1.5 miles)
The church hall is used by church groups and community activities and is available for hire. Please contact the Church office or visit the website (link given above) for further details. Church office...
Grange Community Centre, Letchworth Garden City, Hertfordshire, SG6 4NG (1.6 miles)
This busy community centre caters for many activities including pre-school and after-school clubs. Large hall to hire,all types of events; maximum of 200 people hired out at competitve rate. GFCA...
Jackmans Community Centre, Ivel Court, Letchworth Garden City, England, SG6 2NL (1.6 miles)
Attached to the Centre is a well-maintained play park, which is regularly used for children's parties. New groups are always welcome to hire the Centre for their meetings.