Venues for hire near St George's Church and Annexe
1 to 10 of 30 nearby venues.
Kidderminster, England
Phone 07778 412390
The Church: The Church is a very large space, with seating for about 300. There are movable chairs and tables available (no pews), all of which can be provided or removed. The Church has modern lighting and heating, and a sophisticated Audit Visual System, so is very suitable for concerts,...
Kidderminster, Worcestershire (0.3 miles)
We have a range of attractive rooms with flexible layouts ready to tailor for your event. Whether it's a family gathering; music recital; group workshop; fitness and wellbeing class; business...
Kidderminster, Worcestershire (0.3 miles)
La Brasserie is a unique restaurant venue situated in Kidderminster town centre. The proprietor, Kevin Wilde, offers modern and classical style cuisine with a range of quality dishes and wines to suit...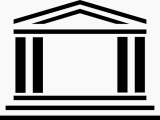 Kidderminster, England (0.6 miles)
Well connected by road, rail and public transport, the Museum of Carpet provides an excellent venue in the heart of Kidderminster. The museum houses excellent conference facilities, modern meeting...
Kidderminster, England (0.7 miles)
The Puxton Conference Centre at the Simply Limitless Wellbeing Centre offers facilities ranging from 1 to 1 meeting rooms through to facilities for 300 attendees, all at the beautiful river side...