Venues for hire near Oaksey Park Weddings - Marquee Venue
21 to 30 of 30 nearby venues.
Malmesbury, Wiltshire (4.1 miles)
Charlton Park is a historic rural estate in Wiltshire and is the family seat of the Earls of Suffolk and Berkshire. The family have been in possession of the Estate since the last years of the 16th...
Malmesbury, Wiltshire (4.1 miles)
Charlton Park has been a possession of the Earls of Suffolk since the last years of the 16th Century. The Estate extends to 4500 acres including 300 acres of woodland. The Estate provides...
Malmesbury, Wiltshire (4.2 miles)
Bow in the Cloud is a beautiful well established vineyard in the Cotswolds just outside the historic town of Malmesbury. We have 3 acres of vines and over 1 acre of grassed venue space with direct...
Siddington, England (4.3 miles)
Large hall with separate committee room and kitchen. Centrally situated, ample parking.
South Cerney, Gloucestershire (4.3 miles)
Our clubhouse is the ideal place to host your celebration. The versatile space can be used in all manner of ways and is suitable for all types of events – from birthdays to retirements, and weddings...
Cirencester, Gloucestershire (4.4 miles)
Set in magnificent grounds, with an historic dining hall, a choice of functions rooms, meeting rooms and onsite accommodation. We are located in the heart of the beautiful Cotswolds. Whether you are...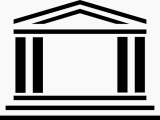 Swindon, England (4.5 miles)
Meeting rooms in a brand new building at very competitive rates Each of the 2 rooms holds 15 people per room or 30 for both rooms. Larger numbers can be accommodated for theatre style. Excellent...
Malmesbury, Wiltshire (4.8 miles)
Weddings / Events / Conference Winkworth Farm is located on the edge of the Cotswolds, near the market town of Malmesbury, up a mile-long drive, offering an undisturbed and unique setting perfect...