Venues for hire near Aythorpe Roding Village Hall
1 to 10 of 30 nearby venues.
Aythorpe Roding, England
Aythorpe Roding Village Hall, or Aythorpe Roding Community Hub (ARCH) as she is now known, is set in a conservation area in Aythorpe Roding six miles south of Dunmow off the B184. Aythorpe Roding...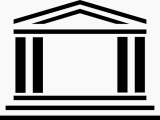 Beauchamp Roding, Essex (3.0 miles)
Standing in the heart of rolling Essex farmland, in the picturesque hamlet of Beauchamp Roding, The Room in the Rodings is a wonderful venue for your wedding, birthday/anniversary or special occasion...