Venues for hire near Orange Rooms
1 to 10 of 30 nearby venues.
Southampton, Hampshire
Established in 2001 and winners of Southampton's Best Bar Award, Orange Rooms is an independently owned, bar & cocktail lounge. With retro inspired decor and music policy and a relaxed atmosphere,...
Southampton, Southampton (0.0 miles)
POPworld is a late night bar with a difference - we are cheesey with style! You'll be greeted by our friendly staff and be able to party the night away in a safe environment, and electric...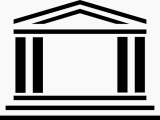 Southampton, England (0.1 miles)
Southampton's first Speakeasy Cocktail lounge with a unique twist. Our venue will wow you and your guests with it's intimate, bespoke, and unique speakesy setting. We we've worked with a...
Southampton, Hampshire (0.3 miles)
The SeaCity Museum is a museum in Southampton, England, which opened on 10 April 2012 to mark the centenary of RMS Titanic's departure from the city.
Southampton, Southampton (0.3 miles)
The gallery, based in Southampton's Civic Centre opened in 1939. The art gallery attracts art-lovers, curious amateurs as well as those who simply enjoy the atmosphere of a gallery. Southampton City...