Venues for hire near Sun Postal Sports & Social Club, Watford
1 to 10 of 30 nearby venues.
Watford, Hertfordshire (0.9 miles)
We are an open church with an enquiring approach to faith, and welcome all people without distinction. Our hall is used by local community groups such as a pre-school, support groups, and other...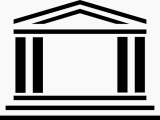 Watford, England (1.0 miles)
After the Great War (1914-1918), the survivors who were fortunate enough to return home found they had returned with little or nothing for them to do - no jobs, nowhere to go - the country was quite...
Watford, Hertfordshire (1.0 miles)
Yates in Watford is a buzzing town-center bar with a real passion for its customers and the entertainment on offer. Breakfast is served every day from 10am, and our then our main menu served until...