Venues for hire near Madonna Halley's Hotel
1 to 10 of 30 nearby venues.
Edgware, Greater London
The Madonna Halley Hotel is more Aegean than North London Edgware. The style and atmosphere have been created by artist potter Tulis Florides & his team. Their creations can be seen all over the hotel...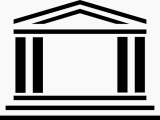 Edgware, England (0.3 miles)
Optimum Vehicle Rentals is a one-stop hire shop with an in-house fleet ranging from Audi, BMW, Mercedes, Land Rover, Lamborghini. Optimums senior staff members have come together to provide the...
Edgware, Greater London (0.4 miles)
Edgware, Greater London (0.4 miles)
Our centrally located Multi Purpose Hall for 100 guests has facilities to meet all your needs, Hire for Training, One-off Events, Parties or Repeated Bookings available 24hours a day, 7 days a week...