Venues for hire near Coq d'Argent
1 to 10 of 30 nearby venues.
London, Greater London
Coq d'Argent is the perfect venue for both corporate and social celebrations in Bank, as it combines a unique indoor and outdoor space for weddings, networking parties, business presentations and...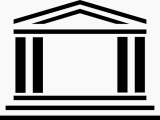 London, Greater London (0.1 miles)
Private dining at Browns Old Jewry We are open to the public all day Monday to Friday, But Saturday's & Sundays you can hire our impressive bar and restaurant or even Bank Holidays. It makes a...
London, England (0.1 miles)
Home to The Grocers' Company since 1426, Grocers' Hall is steeped in tradition with modern offerings. Guests experience not only one of the finest events venues in the heart of the City of London,...
London, Greater London (0.1 miles)
Weddings / Meetings / Events We first moved onto Dowgate Hill in July 1476, buying what was probably a merchant's house from Dame Margaret Alley for £166 13s 4d. That was developed into our first...