Venues for hire near Abbotsley Golf Hotel, Cromwell Course
1 to 10 of 30 nearby venues.
Eynesbury, England (2.5 miles)
You are very welcome at Eynesbury St. Mary's! Join us for Sunday services: 9:30am- Holy Communion, 10:45am- Coffee, Tea and Biscuits, 11:15am- Family Service with Sunday School in Term Time See...
Wyboston, England (2.5 miles)
Conference and Training Venues Meowing is over, it's time to roar! We're committed to being proactive and adapting to suit the climate, whatever that may be. Rest assured our two dedicated venues...
Saint Neots, England (2.6 miles)
Our hall is next to Brook Street public car park and is accessible from St. Neots churchyard. Capacity: 60 Facilities: Kitchen, toilet, heating Parking: small public car park is adjacent (Brook...
St Neots, Cambridgeshire (2.8 miles)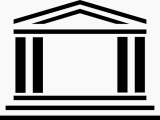 St Neots, Cambridgeshire (2.8 miles)
Looking for somewhere to host a Birthday party, a Wedding Reception or a Wake for a Funeral? The Gallery could be the perfect space for you. Available to hire for a minimum of 2 hours