Venues for hire near St. Neots Parish Church Rooms
1 to 10 of 30 nearby venues.
Saint Neots, England
Our hall is next to Brook Street public car park and is accessible from St. Neots churchyard. Capacity: 60 Facilities: Kitchen, toilet, heating Parking: small public car park is adjacent (Brook...
St Neots, Cambridgeshire (0.1 miles)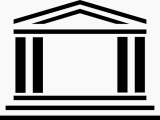 St Neots, Cambridgeshire (0.1 miles)
Looking for somewhere to host a Birthday party, a Wedding Reception or a Wake for a Funeral? The Gallery could be the perfect space for you. Available to hire for a minimum of 2 hours
Eynesbury, England (0.3 miles)
You are very welcome at Eynesbury St. Mary's! Join us for Sunday services: 9:30am- Holy Communion, 10:45am- Coffee, Tea and Biscuits, 11:15am- Family Service with Sunday School in Term Time See...
St Neots, Cambridgeshire (0.5 miles)
Phone 07925178905
A well-kept, spacious hall a short walk from the town centre with its own car park and plenty of additional parking nearby. As well as hosting local scouting and girl guiding groups, it is a popular children's party venue and is also perfect for those needing a more regular venue for activities...
Eaton Ford, Cambridgeshire (0.8 miles)
A picturesque Wedding venue, St Neots Golf Club offers you acres of manicured golf course, the rivers Kym and Ouse and a first floor restaurant with outdoor balcony overlooking the 18th fairway. The...