Venues for hire near Heald Green Village Hall
1 to 10 of 30 nearby venues.
Outwood Road, Heald Green, Greater Manchester, SK8 3JL
Phone 07938 804665
Website www.healdgreenvillagehall.co.uk/
Heald Green Village Hall has been run by a committee of volunteers since 1995 when Stockport council handed over the day-to-day running of the Hall. We have three rooms available to hire via the booking secretary for a variety of occasions, events and clubs. All rooms have access to central...
Stanley Road, Handforth, Wilmslow, Cheshire, SK9 3LD (0.8 miles)
HALLMARK HOTEL MANCHESTER AIRPORT Location. Location. Location When it comes to the Hallmark Hotel Manchester Airport, the estate agent's adage has rarely been more apt. We're just three miles from...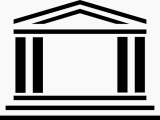 Waterfall Farm, Steal Road, Heald Green, Cheshire, SK8 3TW (0.9 miles)
The Clubhouse welcomes you at all times of the day and evening, our bar and catering staff will ensure you are well looked after. A truly relaxed and friendly ambience ensures a perfect end to your...
Wilmslow Road, Handforth, Cheshire, SK9 3LF (1.1 miles)
BEST WESTERN PLUS Pinewood on Wilmslow is the perfect venue for your wedding celebrations. HOSTING FAMILY EVENTS AND CELEBRATIONS We're always ready for a get-together. If you need a room for a...