Venues for hire near Forest Hills Golf Club
1 to 10 of 30 nearby venues.
Coleford, Gloucestershire
Forest Hills is currently regarded as being one of the finest golf courses in Gloucestershire, with such excellent drainage that the tees and greens can be used all year round. It has an open door to...
Coleford, Gloucestershire (0.0 miles)
Phone 01594 810 620
Our flexible wedding venue adjusts so you can have a wedding reception for 50 or 150 and everyone will fit perfectly, with weddings for 50 people starting from £1,700 at any time of year. We can host the Ceremony and then your guests can enjoy the local views, canapes and your choice of meal...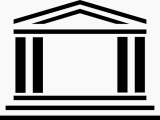 Coleford, Gloucestershire (0.8 miles)
The centre can be hired and is ideal for events and private functions.
Coleford, Gloucestershire (0.9 miles)
Hall in modern multi purpose building. Training level kitchen, offices, meeting and traiing rooms also available for hire. Audio visual equipment, Refreshments can be arranged. Rooms are upstairs with...