Venues for hire near Milford Hall Hotel & Spa
1 to 10 of 30 nearby venues.
Salisbury, Wiltshire
The Milford Hall Hotel & Spa is a highly rated 4-star hotel in Salisbury. The hotel is conveniently located just off the city centre ring road and is situated only 5 minute walk from the historic...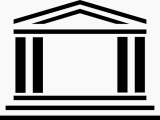 Salisbury, England (0.3 miles)
Situated just off the northern ring road the Walker Hall (built 2011) has the following facilities: Tiered seating for 202 Additional seating Stage, lighting and sound facilities Piano Kitchen...