Back To The 80s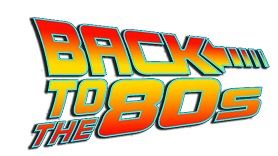 Entertainer / Wedding Supplier - Entertainment
Back To The 80s are a professional LIVE 6-piece 1980s tribute band (drums, bass, keyboards, guitar, two lead singers). We have been running this tribute for about 19 years (so we are still likely to be around for the foreseeable future!) and have played all over the UK and abroad (Venice, Bucharest, Barcelona, Norway, Bahrain, etc etc) in some great high-end venues (The Ritz, Hilton Park Lane, Old Trafford, and hundreds of others) and for some nice clients (like Jamie Oliver, Richard Branson, James Caan, Kelly Hoppen, Gaby Roslin, etc). Classic 1980s music by artistes like Soft Cell, Bananarama, Kim Wilde, Wham, Prince, Madness, Madonna, B52s, Dexy's, Queen, Abba, Bucks Fizz, Dead OR Alive, Journey, Human League, Joan Jett, Toni Basil, Whitney, Proclaimers, Bon Jovi, Buggles, Dolly Parton, Tina Turner, Bryan Adams, Billy Joel, etc.

Unlike many other bands, we do not use backing tracks containing all the music – we are a LIVE band!

Lots of energy from the whole band, and audience participation thanks to the wireless microphones. Straight from one song into the next with no breaks, and lots of clever segues & mashups – this really keeps the energy up.

We bring our own fantastic quality sound system with plenty of professional lighting as well.

If your budget is lower, then we can also offer a 5-piece (with one lead singer instead of two)…..or even as a 3 or 4-piece with backing tracks. Please let me know if this would be of interest and I will requote. For a higher budget, then we can add extra band members – more singers, sax, trumpet, etc. Again, please let me know if this is of interest – we are well used to performing as a large band. Remember that we don't have to play the whole night as 1980s – we can easily swap our 1980s costumes for cool suits and play a mixed party set as well, including modern chart tunes and older 1960s & 1970s favourites as well.

We normally play 2x60 minute live sets, or maybe 3x40 minutes would suit your needs better, or even one non-stop two hour set? Whatever works best for your particular event.

All prices are exclusive of vehicle parking / congestion charging / ULEZ etc (if applicable).

Please let me know if you would like further information in order to make a decision. I am extremely organised and am very happy to help!
Contact details
6 Trevelyan Way
BERKHAMSTED
Hertfordshire
HP4 1JG