St Martin's Community Hall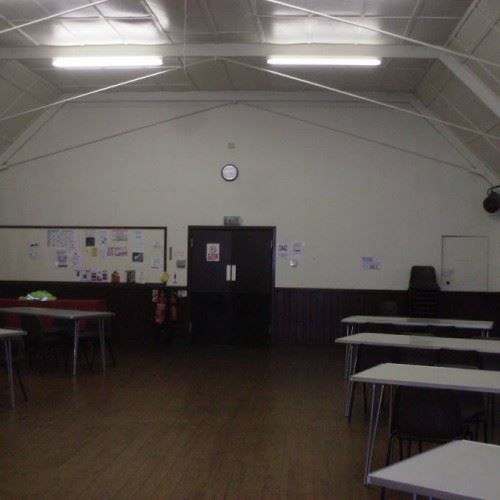 Venue / Dance Floor Hire / Civil Celebrants
It is a wooden building built in 1935, the hall is a place where clubs and people and organisations can use the hall for low costs, so that activities and events can take place at a low costs. We are a simple and no frills organisation. it is located in a part of Wolverhampton called Parkfields, the community hall has a ramped access, the hall can also be accessed from the church car park on Dixon street or by a side gate on parkfield Grove.

There is a kitchen, a club store room, a smaller meeting room (no. 1) in the nearby church building, this room is isolated from the church. male and female toilets but not yet disabled and lounge/meeting room (no.2) . There are fairly sized grounds surrounding the church and hall. Dog Training Clubs use the hall from 7pm onwards on Mondays to fridays, a pentecostal church group meets in the hall every sunday afternoon, a band pipers group use the hall on satuday evenings from 7pm onwards, and a over 50's women's club use the hall on wednesday afternoons till 4pm.

The community hall is not licensed for selling alcohol, but alchol can be consumed in moderation. smoking is permitted but not inside the community hall. Smoking areas are provided. The hall is also ideal for holiday groups, youth clubs, after and before school clubs, dog shows and other community events.
Contact details
St Martin's Community Hall
St Martin's Community Hall
Dixon Street, Parkfields,
Wolverhampton
West Midlands
WV2 2BG