SLS at Southlands High School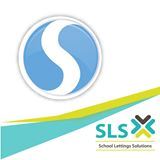 School Lettings Solutions are the community lettings provider at Southlands High School.

Southlands High School boasts excellent facilities all around which includes a brand new sports hall, dance studio, astroturf pitch, and main hall that are available to hire.

We are a little bit different to other companies in what we can offer you, we include: -

-The facilities will be available all year around. We do not close for school/bank holidays.

-A customer-care focused approach, equipment being set out for you, facility checks etc.

-A member of our staff to support you throughout your session.

-An innovative and user friendly booking system where you will be able to monitor your bookings and invoices.

-**CLIENT PROMOTION** we can offer you FREE promotion. If you require marketing material designed i.e. a flyer. We will design this for you absolutely FREE of charge. We will also actively promote your group through our dedicated website http://southlands.schoolbookings.co.uk/ you will be included in our newsletter and dedicated Facebook/Twitter pages. E-marketing lists, handing out flyers to the school and other facility users and we can put up posters/flyers for you on site.

Contact details
SLS at Southlands High School
Clover Road
Chorley
Lancashire
PR7 2NJ

SLS at Southlands High School