152 venues for hire in Northolt and the surrounding 5 miles
21 to 33 of about 152 matching venues.
Unit 9 The Links Business Centre, Raynham Road, Bishop's Stortford, Hertfordshire, CM23 5NZ (32.7 miles)
Phone 01279507515
Website https://thebelgianbrewer.co.uk/
A designated event hall set in an industrial estate, the Belgian Brewer is ideal space for parties, conferences and meetings. A unique industrial space equipped with a private bar of 4 taps of our own beers that are brewed right next door! Also equipped with a PA system, disco lights, and a 50" TV screen. It's full of character, but customisable for whatever your event needs (no confetti please)....
The Billericay Theatre, 34 Radford Way, Billericay, Essex, CM12 0DX (34.3 miles)
Phone 01277 655861
Website https://www.thebillericaytheatre.co.uk/
We have three separate spaces available to hire at The Billericay Theatre along with an outside courtyard; 1. Theatre auditorium (retractable seating means this space is suitable for various events) 2. Bar/cafe 3. Studio *PRIVATE FUNCTIONS* Various spaces. Fully licensed bar. Separate packages to choose from. • Full set up is included in cost (e.g. setting up of tables and chairs,...
22 Pitts Lane, Earley, Berkshire, RG6 1BT (24.7 miles)
Phone 07757406235
Website http://www.ehgsc.co.uk/
Large hall for hire for parties, clubs and meetings. Separate members lounge and bar with pool table and dart boards. 3 full size snooker tables.
Sovereign Place, Harrow, Greater London, HA1 2FW (3.2 miles)
We want to make your special occasion memorable, whether it's a child's birthday, baby shower or any other celebration, we will work with you to ensure you and your guests receive the best possible...
197 Ealing Road, Wembley, Middlesex, HA0 4LW (3.3 miles)
As well as offering a range of external venues, The Clay Oven also has its own suites that are very popular for wedding functions, mehndis, parties and corporate events. We love catering out our venue...
123 Uxbridge road, Ealing, London, England, W13 9BD (3.5 miles)
The Laguna restaurant is one of Ealing's finest and favourite Indian restaurants and this has been proved by the many accolades won. It has an excellent reputation for serving exquisite North Indian...
Oak Avenue, Ickenham, Greater London, UB10 8UT (3.5 miles)
Clubhouse hire The club makes its clubhouse facilities available to it's members for private hire. To make an application please read the booking notes below. 1. The member making the hire will be...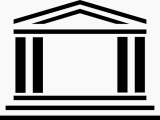 Hanger Hill Park, Hillcrest Road, London, England, W5 2JL (3.7 miles)
London's most central location to play footgolf. Set in the beautiful surroundings of Hanger Hill Park. Come and try this fun, yet technical new sport.
1 Canning Road,, , Harrow, England, HA3 7TS (3.7 miles)
Welcome to Premier Banqueting London! Premier Banqueting London is an exclusive Wedding venue situated in the heart of Harrow, London. The Premier Banqueting London offers a complete wedding...
Christchurch Avenue, Harrow, Greater London, HA3 5BD (3.8 miles)
Harrow Leisure Centre is a flexible events venue that has a variety of events spaces that can accommodate anything from 100 to 1800 people. The venue is right at the heart of the community, hosting...
John Billam Sports Ground, Harrow, Greater London, HA3 0PQ (3.8 miles)
If you've got grand plans for a large wedding celebration, Kenton Hall is a fantastic wedding venue that can hold just that. With an incredible maximum capacity of 300, we can host even the grandest...
Stockley Park, Uxbridge, Greater London, UB11 1AQ (3.8 miles)
Stockley Park Golf Club is a premier golf course and events venue in West London. Situated in Uxbridge, Middlesex, we are just 30 mins from Central London and 5 mins from Heathrow Airport. We have...
18 Dorset Way, Uxbridge, Greater London, UB10 0JR (3.9 miles)
The course is situated in the heart of Hillingdon Village and once formed part of the old Hillingdon Manor Estate. Set in 36 acres of mature parkland and featuring many ancient oak trees it is...