Party Venue for hire in Surrey (111 to 120 of 139)
111 to 120 of 139 matching venues shown
Museum of Farnham,, 38 West Street, Farnham, Surrey, GU9 7DX
The Museum of Farnham's Garden Gallery is a beautiful venue in a tranquil setting available for hire throughout the week, including evenings and weekends. There is an entrance hall, a 25 x 30ft...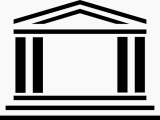 131 High Street, Guildford, Surrey, GU1 3AA
This unique building has been at the heart of Guildford life since the 16th Century and now provides an adaptable meeting space for meetings of all kinds. Modern facilities combine with historical...
Warwick Quadrant, Redhill, Surrey, RH1 1NN
The Harlequin Theatre & Cinema is the premier entertainment venue for the Reigate and Banstead boroughs, providing a packed programme of latest release Cinema, Theatre, Musicals, Live Events, Comedy,...
The Lion Brewery, 104 Guildford Road, Ash, Surrey, GU12 6BT
The Lion Brewery is pleased to offer a FREE function room for any event. The Function room is seperate from the main bar and is accessed from the enclosed beer garden. The interior is finished with...
Queens Road, Bisley, Surrey, GU24 0NP
If you're looking for the ultimate venue for your wedding reception or celebration, a place for a sporting or leisure activity or conference, meeting or event space – look no further than the...
36 - 40 London Road, Guildford, Surrey, GU1 2AE
Situated close to the heart of the delightful town centre of Guildford, The Mandolay Hotel offers everything you should expect and require from a modern yet traditional hotel. Independently owned,...
The Maybury Centre, 27 Board School Road, Woking, Surrey, GU21 5HD
The Maybury Centre Meeting at the heart of Woking The Maybury Centre provides facilities for education, health, welfare, advice, social, business and recreation in Woking in Surrey. The Maybury...
Old Deer Park, 187 Kew Road, Richmond, Surrey, TW9 2AZ
Old Deer Park is a venue for all occasions. Business or Pleasure! We have four private rooms, each with its own bar, and natural daylight and views of over 12 acres of park. Free wireless...
Horsted Lane, Sharpthorne, Surrey, RH19 4HY
In the rolling countryside of Sussex, set amidst 20 acres of lawns, gardens and lakes, a warm welcome awaits visitors to The Ravenswood. The old-world charm and friendly, professional service will...
The Regency, Old Hollow, Crawley, Surrey, RH10 4TA
The Regency Hotel offers the perfect countryside location for our customers, whether they require conference facilities, sales meetings, social events, parking and of course their overnight...