Party Venue for hire in Bristol (61 to 70 of 71)
61 to 70 of 71 matching venues shown
Horfield, Bristol
UHCT is a Community Centre operating in the grounds of the Eden Grove Methodist Church on Eden Grove in Horfield. We were established in 1999 and have worked to improve our local community since then....
Bristol, Bristol
We the Curious is a unique venue choice, guaranteed to inspire and wow your guests for any occasion. Offering a range of dynamic and versatile event spaces within an imaginative and exciting...
Wedmore, Bristol
The building is very well used and benefits from a large bright hall and meeting room. It is a large building with the potential to run a variety of events.
Bristol, Bristol
Wellspring Healthy Living Centre is a beautiful community building in Lawrence Hill. It is home to a host of services designed to improve your health and wellbeing, including a G.P. surgery,...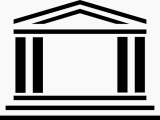 Bristol, Bristol
We have 2 halls available for parties, meetings and various other activities.
Bristol, Bristol
Based in north Bristol, the Hall is a grand Victorian Gothic building with a magnificent open beamed roof, pointed window and door arches, five rose windows and four fireplaces with attractive stone...
Weston-super-Mare, Bristol
Rooms can be hired from £50 per day . We can supply tea & coffee from £1.50 per head and finger buffets from £5 per head. Should you require a more formal sit down meal, menu's can be supplied via...
Bristol, Bristol
Windmill Hill City Farm was formed in 1976 by a volunteer group of local residents determined to see a piece of inner city wasteland put to more productive use, giving the local community the...
Weston-super-Mare, Bristol
Built in 1927, the Winter Gardens Pavilion is an impressive landmark on the Weston-super-Mare seafront, sure to leave a lasting impression with its unique sunken ballroom and neo-Georgian...
Bristol, Bristol
The Withywood Centre has a wide range of facilities available, including modern conference rooms, interview/consultation rooms and a modern community cafe. The Centre also offers a Memorial Garden,...