Venues for hire near Russell Court Hotel
1 to 10 of 30 nearby venues.
Bournemouth, England
Phone 01202295819
Russell Court Hotel puts you in a great location, within just a 10-minute walk of Bournemouth International Centre and Bournemouth Beach. For a bite to eat, guests can check out Russel Court Restaurant, which serves breakfast, lunch, and dinner. There's a bar/lounge, and rooms offer pillowtop beds...
Bournemouth, Dorset (0.1 miles)
East Cliff Hall was the home of Merton (1835-1921) and Annie Russell-Cotes (1835-1920). The building of East Cliff Hall was begun in 1897 and was completed in its first form in 1901. This was the same...
Bournemouth, Dorset (0.1 miles)
Opened on Queen Victoria's coronation day in June 1838, The Royal Bath Hotel was the first hotel in Bournemouth, so naturally it has a fantastic position on the seafront, offering panoramic views of...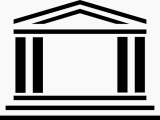 Bournemouth, Dorset (0.1 miles)
There are several venues within Delta House near Bournemouth Town Centre. The first is a room called the Hinton Room and is perfect for small meetings, arts and craft clubs; conferences and...
Bournemouth, Dorset (0.1 miles)
Welcome to The Green House, luxury hotel in Bournemouth Serious about luxury, serious about sustainability On the face of it, The Green House is simply a beautifully restored, 32-room Grade II...