Ye Olde Test Venue
To make a booking or enquire about hiring this venue please use the contact details below - Please mention Venues for Hire
Ye Olde Test Venue

description
Castle / Wedding Venues / Business Meeting Rooms / Hotel/Conference Centre / Party Venue
Please note that as lovely as it is this is is a Test Venue. Created to demonstrate the extra features and benefits available when you upgrade to an Enhanced Listing on the Venues4Hire website. The Ads would be an extra income stream for your Venue...

If you would like a similar ready made website for your venue please contact us me either phone or email


JUST TO CONFIRM THAT THIS IS NOT A REAL VENUE AND ALL OF THE INFORMATION IS FICTITIOUS...
Venue suitability
This venue is suitable for the following uses:
Venue facilities
Yes - Professional (manned)
65 round tables, 40 rectangle tables
Explore the rooms this venue has for hire by expanding the sections below.
An excellent space for a smaller more intimate meeting. We would advise that hirers should ensure that neither attendee suffer from claustrophobia.
Large open area. Available for theatre style seating or dance floor
Upcoming events are shown below:
Zumba Classes
Every Tuesday at 6-30 pm and every Friday at 9-30 am (from 1 October 2014 to 31 December 2022)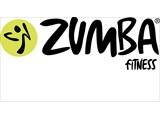 Alice Jones runs regular Zumba classes every Tuesday @ 6-30 pm and every Friday @ 9-30 am.
Cost £5-00 per session
For further information please contact Alice on xxxxx xxxxxx
Latest news:
Hall secures a new long term booking
The committee is pleased to announce that a new group has decided to book the 'surprisingly nice room' on a long term basis. The Biggleswade arctic chess and sub aqua club will be holding meetings every Wednesday lunch time for members and people interested in finding out more about such matters as:
Underwater yoghurt knitting
Bee keeping at night
Disco dancing for the over 90s
Tank driving in Bournemouth
Come along and find out more, the club welcomes new members and is looking forward to its new base.
Free WiFi at the hall
Thanks to the links we have established with venues4hire we now have free wifi available throughout the hall. This means that hall hirers can access the internet for free.
The wifi is controlled by the use of a password which is regularly changed and issued to hirers.
We hope that this will increase the usage of the hall and encourage more clubs and individuals to consider booking the venue for a function or even a business meeting.
Want to know more? Please contact one of the committee members for details.
Regular users of this venue:
Basket Making Club
A weekly basket making club
07831 605321
ian.moore@net-weaver.co.uk
Current vacancies:
Researcher
Closing date: 31 December 2014
Researcher required to enhance venue listings.
Please contact Ian Moore on 07831 605321 for more information.
Committee member
Closing date: 9 January 2015
We need more volunteers to sit on the hall committee. The role doesn't require any specialist knowledge just a willingness to attend committee meetings, add to our discussions, have an opinion and help drive the hall forward.
We need enthusiasm and someone who will turn up. The hall needs to raise its income levels to where we are self sustaining and continuing to serve the local community.
Document library:
Example document
This is an example of a document that can be uploaded for your venue. These documents could be menus, What's On guides, leaflets, agendas, etc.
View: example-document.txt (0 kB)
The hall is a an early Elizabethan building dating from 1646 that until 1873 housed the village school, attended by children from a wide surrounding area.

When the school closed there was nowhere for the WI and other groups to meet. The Mission Hall on the Green had been destroyed by fire in 1951 forcing the football group to use the Black Swan pub, as the owners were hoping to sell the Green for housing.
The School had been gifted by the Gregors to the current owners, but once it ceased to be a school, it reverted to the donors or their successors. The community was keen to retain the building and Parish Councillor R.B Pillock pursued the case with great diligence and when eventually contacted, the successors agreed to sell the School at half its market value. The Parish Council bought it for £6,500 in 1967 and refurbished the near derelict hall at a cost in excess of £42,000.

In 1984 Splot was proud to open its first Village Hall. in 1987 the sons and daughters of Paul Robeson gifted the land behind the Hall to the Parish Council.

In 2002 a request was made to the Parish Council proposing that half the land behind the hall be sold and the hall car park be extended with the proceeds. The Parish Council agreed to this and the land was eventually exchanged for £18,300 and 0.7 acre of land behind the Green, where a community orchard has been established. The hall's car park was duly extended and the original car park tarmacked.
Please look at the wonderful picture of our hall and take note of the many quite wonderful open plan features.
The Ye Olde Test Venue Management Committee is made up of the following members :
Chairman : Andrew Chairman, 2 Any Street, Holmes Chapel, CW4 7HB
01234 567890 chairman@yourvillagehall.org
Booking Clerk : John Bookings 01234 567890 bookings@yourvillagehall.org
Caretaker : Bob Builder 01234 567890
Secretary : Harry Scribe 01234 567890
Treasurer : Colin Counter 01234 567890
Other Members : Toby Member, Marj Simpson
Please address all queries, complaints and comments to Andrew Chairman.
The committee meets at 7-00 pm on the first Tuesday of every month at the Hall
The hall benefits greatly from having a web presence via venues4hire.org. Not only has this meant that we have a means of communicating with our local residents and but can now be found by anyone searching for a venue in the area.
Our membership of the venues4hire forum has led to a number of cost saving exercises. The forum makes sure that the committee and its members know that there is a support organisation out there where they can discuss problems and learn form other venues, big and small the best way to tackle any difficulty.
We would encourage any venue, committee or manager to consider becoming a member of the venues4hire forum. It is county based so issues are local and important to us all.
Hall Hire Costs
Great Big Room

Really Small Room

Surprisingly Nice Room

Whole Venue

Private hire & Commercial hire hourly rates

£12.00

£6.00

£10.00

£20.00

Saturday evening 18:00-24:00 Private Hire & Commercial hire

N/A

N/A

N/A

£150.00

Regular commercial hire

hourly rates

£10.50

£4.50

£9.00

£18.00
Non-profit making and charity organisations are charged at £4.50 per hour per hall
Charges are reviewed annually
Current special offers are shown below:
Dinner Under the Stars
Available between 1 January 2021 and 31 December 2022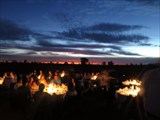 Enjoy a dinner under the stars in our wonderful open air Grand Hall
Surrounded by our ruined venue you can let your imagination run wild.
Please remember to bring your own food and drink!!
Just £9-99 per couple
Please Note this is a test special offer!!