Ely Beet Sports & Social Club
To make a booking or enquire about hiring this venue please use the contact details below - Please mention Venues for Hire
Coronavirus
The wearing of face coverings is now a personal choice and we ask all visitors to respect this.
We will keep the provision of hand santiser at all entry points and beside games machines.
There is no need to scan or sign in however we are asked by the Council to keep the QR code for those that wish to continue scanning in.
The restricted seating has also been lifted and whereas we welcome you to place your order at the bar we ask that once you have received your drink you take a seat and not linger at the bar.
Ely Beet Sports & Social Club

description
Sports Club - Other / Fitness and Dance Centre / Funerals and Wakes / Membership Club (other) / Party Venue / Team Building Venue
Ely Beet Sports and Social Club is a Members Club, operating on a Not for Profit Basis, which hosts a variety of sports, offers a social facility as well as a private Members bar which is open 7 days a week.

Both members and non members can hire the Main Function Hall which boasts a seating capacity of 180 with tables and chairs provided and a large, curtained stage which is ideal for Discos, Pantos and Entertainers. The hall has it's own well stocked, manned bar.

As well as the function hall we have a newly refurbished Committee Room for hire with a seated capacity of 40 and which now incorporates an updated kitchen with full size fridge/freezer, oven, hob and microwave.

Externally there is a patio, smoking area, children's swings and an enclosed court for outdoor games .

We have ample car parking facilities with dedicated disabled parking bays and we are also ideally located close to the City Centre.

Venue suitability
This venue is suitable for the following uses:
Venue facilities
Yes - Full - Facilities to prepare meal
12 round tables, 30 rectangle tables
Explore the rooms this venue has for hire by expanding the sections below.
An ideal room for smaller meetings & parties, wakes and conferences.
Carpeted and with the open plan, newly refurbished kitchen in the same area.
Large whiteboard, tables and chairs and curtained windows overlooking the bowling green.
Access to the main function hall, patio and children's swings.
A large function hall with a sprung dance floor, curtained staging ideal for Discos, Pantomimes and Entertainers.
PA system.
Chairs and tables provided
Emergency exit doors open onto the patio overlooking the bowling green.
Served by it's own manned, fully stocked bar.


The "L" shaped room has seating for @100, this room is for Members' and signed in guests during bar opening hours.
Complete with 3 gambling machines, Pool Table, 2 Darts Boards and 2 TVs. We also have a well stocked bookshelf with all novels provided by the Members.
Access to the patio and large windows overlooking the Bowls Green. There is a double door opening into the Main Function Hall.
A well stocked bar providing real ales, lagers, spirits soft drinks and snacks.
The Members' Lounge Bar can be hired outside of bar opening hours and is ideal for wakes, small celebrations and meetings.
Upcoming events are shown below:
Mid Week Bingo
Every Wednesday at 7pm (from 1 September 2021 to 31 December 2025)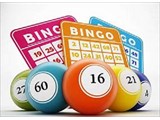 Held in the Members' Lounge Bar, doors open at 6pm.
Members' bar prices.
Cash prizes!
Non-members to pay a £2.00 entry fee.
Sunday Lunchtime Raffle
Every Sunday @1.30pm (from 5 September 2021 to 28 December 2025)
EVERY SUNDAY AFTERNOON.
Raffle tickets, 50p a strip, sold from behind the bar.
All proceeds to Club funds.
1st Sunday of the month sees the addition of a "Lucky Bag".
As well as the usual bottle of spirits, bottles of wine and chocolates, the first Sunday of the month there will also be a lucky bag or 2 containing an English breakfast or a roast dinner or cheese & wine or..or..or.....
Sunday Bingo
Every Sunday at 7.15pm (from 5 September 2021 to 3 January 2027)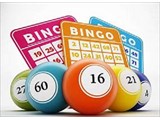 Held in the Main Function Hall, doors open at 6.30pm.
Cash prizes and plenty of laughs.
Members' bar prices.
Well behaved children are welcome too!
*Non-Members to pay a £2.00 entry fee.
Current vacancies:
Cleaner
Closing date: 31 October 2021
JOB VACANCY
We are looking for a cleaner.
The Club consists of a front foyer, hall, large social lounge, kitchen area, committee room, snooker room, patio area and several toilets.
The hours are daily for 2-3 hours per day.
Early starts are preferred but negotiable.
Competitive rate of pay paid weekly in arrears including holiday pay.
If you're interested, please call the Club and leave a message and the Club Secretary will contact you.
Document library:
2022 New Member Application Form
New Member Application Form for from November applications in 2022.
You can apply from 1st November 2021 using this form
View: 2022-new-member-form.docx (0 kB)
Committee Room
View from Kitchen into Committee Room
View: committee-room.jpg (3,107,418 kB)
Hall
Our main function hall set up for a formal dinner.
View: masons1.jpg (112,894 kB)
Hall Bar
The Hall Bar taken at a recent wedding reception
View: hall-bar-1.jpg (3,939,500 kB)
Hall Hire Application Form
Please read all the notes before completing.

Payment can be made by cash, card or cheque.

The £50.00 deposit must be paid on booking.

Completion and submission of the form does not confirm your booking. Please check available dates by visiting or calling the Club during opening hours. Your booking will be confirmed in writing via email.

Your booking may have to be cancelled due to Government restrictions. If this happens we will endeavor to offer you a suitable alternative.
View: hall-hire-form-april-2019.docx (25,766 kB)
Kitchen View
View of the kitchen looking from the Committee Room
View: kitchen1.jpg (0 kB)
Members Bar 1
Our Members' Lounge Bar set up for our own Cheese and Wine Evening.
View: 20190309_110417.jpg (3,825,117 kB)
Members' Bar 2
Our Members Lounge Bar set up for our own Cheese and Wine evening.
View: members-bar1.jpg (3,269,424 kB)
Stage to Hall
Taken at one of our own events - Mad Hatters Tea Party 2018
View: view-from-stage-1.png (1,885,563 kB)
Sunset
Sunset over our bowls green
View: bowling-sunshine1.jpeg (95,247 kB)
Wedding Hall
the Main Function Hall taken at a recent wedding reception.
View: wedding-hall-1.jpg (3,307,580 kB)
To hire our Main Function Hall:
£40.00 per hour with bar for non-members,
£35.00 per hour with no bar for non-members,
£30.00 per hour with bar for members,
£25.00 per hour with no bar for members.
To hire our Committee Room / Kitchen:
£25.00 per hour - this does not include the provision of a bar or staff services.
To hire our Lounge Bar:
£25.00 per hour - this room can only be hired outside of normal opening hours and comes with the provision of bar and staff services.
Office Telephone: 01353 666753
Please leave a message if not answered. A member of staff will call you back when the Club is open.
Mobile: 07376 404495
Please leave a message if not answered. A member of staff will call you back as soon as possible.
Email: ElyBeetClub@Hotmail.com
Facebook: Ely Beet Sport-Social Club