Party Venue for hire in Essex (81 to 90 of 136)
81 to 90 of 136 matching venues shown
Bishop's Stortford, Essex
Rhodes is a vibrant entertainment venue with a refurbished auditorium, new conference rooms, a dance studio and a cafe/bar. It hosts a wide variety of shows, workshops, events and exhibitions....
Romford, Essex
Here at Risebridge Golf Course we offer two halls for all types of functions!... Cost of hiring the hall is £380 which includes the fully licensed bar, 3 bar staff and 1 doorman for the night. *...
Rochford Essex, Essex
We are a traditional Methodist Church but with a modern outlook and we are willing to try different types of worship. Our building is available for use all through the week. We have a large,...
Romford, Essex
Welcome to the RUSSC! We can provide hall hire for weddings, christenings or any other occasion, as well as conference hall hire and more at our friendly social club in Romford. Established in 1921...
Cambridge, Essex
Romsey Mill is a multi-purpose centre designed with the community in mind. With meeting rooms, sports hall, creative arts, café-style room, kitchen and children's activity spaces, a wide range of...
Cambridge, Essex
Ross Street Community Centre is located in the heart of the Romsey area, just off Mill Road which is a busy, multi-cultured high street, bursting at the seams with authentic cuisines from all over the...
Roydon, Essex
A newly refurbished and beautiful Village hall .There are two halls and a smaller room available for hire on weekday afternoons and evenings, and throughout most weekends subject to regular hirers not...
Brentwood, Essex
Rumours Brentwood is an upmarket, stylish party bar and is the perfect venue for all types of party private hire from birthdays to engagement parties.
Salcott, Essex
Small hall converted from the village school that seats up to 50. Fully equipped kitchen. Full disabled-user facilities (entrance ramp and toilet). Now with free high-speed broadband.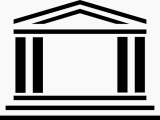 Hornchurch, Essex
Modern hot spot bar, 2 function rooms, plus a top-floor cocktail bar and roof terrace